JOURNALISM AND REVIEWS
Most of my theatre reviewing has been for the Morning Star and International Times. Reviewing is a good exercise for writers, requiring critique as well as praise and the ability to capture an idea without going on about it/succinctly. Looking at the structure of a play also helps with my own work.
My articles for the Morning Star, and for International Times.
Talks
The video of my talk 'Vital signs - Literature post Covid' for the Communist Party's centenary series, Pandemonium, chaired by Ben Chacko, can be viewed
on Facebook
.
Commissioned, published articles
2020 Book review, 'Foot Work: What Your Shoes Are Doing to the World', for the Morning Star
2019 Theatre review, 'Warheads', for the Morning Star
2019 Theatre review, 'Blues in the Night', for the Morning Star
2019 Theatre review, 'Europe Ahead of its Time', for the Morning Star
2018 Article, 'A Dog Barked in India' http://internationaltimes.it/a-dog-barked-in-India
2017 Harry Adams interviewed http://internationaltimes.it/the-interrogation-of-steve-lowe-l-13
2014 Article, 'No Glory, a campaign' https://www.opendemocracy.net/ourkingdom/jan-woolf/no-glory-–-campaign
2011/2 'Off the Shelf' at Blacks, London, for UK Writer Writers Guild of Great Britain
2011 'Death of a Nightingale, Teacher
2006 'Rootball Writers', NAWE Journal
2003 'Peace of Cake', Ullapool News
2002 'Body and Soul' (on viewing porn, pseudonym Jan Chambers ), The Guardian www.guardian.co.uk
Commissioned, published book reviews
Jan has written reviews as cultural coordinator for the NoGlory in war campaign. http://noglory.org/index.php/articles/reviews
2018 Easy Verses for Difficult Time by David Erdos reviewed for International Timeshttp://internationaltimes.it/david-erdos-easy-verses-for-difficult-times/
2016 How Many Hopes Lie Buried Here Mother by Roelof Bakker reviewed for No Glory in war http://noglory.org/index.php/articles/575-how-many-hopes-lie-buried-here-mother
2010 Hair Trigger 31, new American short story anthology, National Association of Writers in Education (NAWE) Journal
2010 Catching the Cascade, a poetry anthology by Paul Lyalls, National Association of Writers in Education (NAWE) Journal
2010 Spellwell by Mike Dibb, Teacher Journal
2005 Our Thoughts are Bees: Writers Working with Schools, National Association of Writers in Education (NAWE) Journal
2002 Crooked Angels by Carol Lee, British Journal of Psychoanalysis
Obituaries
2017 Heathcote Williams, The Guardian https://www.theguardian.com/stage/2017/jul/16/letter-heathcote-williams-obituary
2017 John Berger, International Times, http://internationaltimes.it/john-berger-a-personal-reflection/
2015 Ruth Boswell, The Guardian, www.theguardian.com/film/2015/nov/04/ruth-boswell
2011 Richard Hamilton, The Guardian, https://www.theguardian.com/artanddesign/2011/sep/14/richard-hamilton-obituary-letter
2008 Adrian Mitchell, The Guardian
2006 Peter Townsend, The Guardian

Radio
2010 Interview with Ken Livingstone, from within Peter Kennard's retrospective at Raven Row, Shoreditch, Resonance FM
Other
2014 Interviewed for Red Wedge Magazine, 5 August 2014, www.redwedgemagazine.com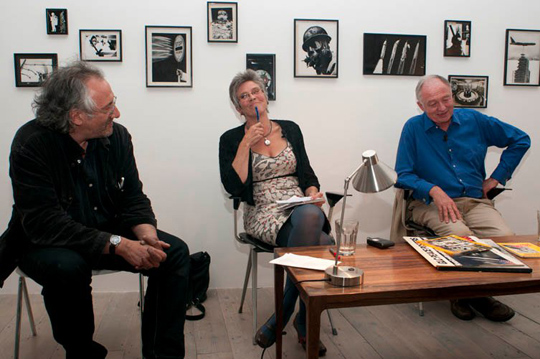 Peter Kennard, Jan Woolf and Ken Livingstone